A Profile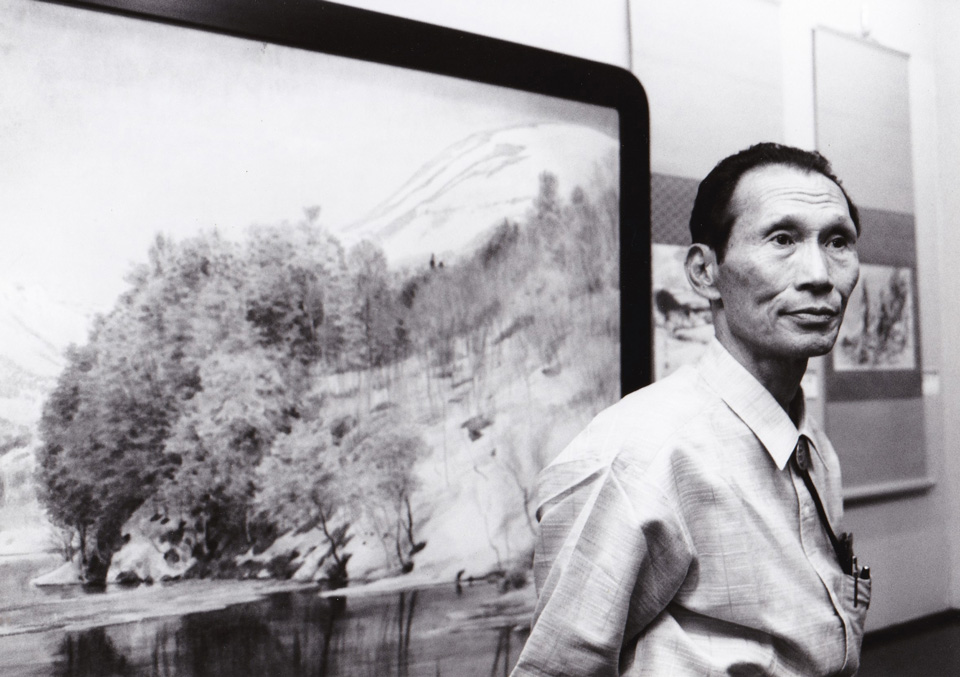 Touzan, born Azuma Takahashi in Yamagata-city in 1926, was a Japanese sumi-e(Ink painting) artist.
 Because his longing for landscape never seen before, he traveled all over Japan, to Asia, Europe and North America.
 He was so impressed with beautiful nature and produced a lot of his original sumi-e works.
 His sumi-e works, that based on Japanese traditional sumi-e technic and combined with western art concept, were produced in an effort to complete his new and creative sumi-e art.
 He did not belong to any art organization over his lifetime, according to his policy of " after all, painting should be done alone"
 He had a personal exhibition of his sumi-e works 69 times in Tokyo (Ginza), Urawa, Sapporo, Sendai, Yamagata and other cities across Japan and he published ten sumi-e art books during his lifetime.
 According to his policy, painting means " pursuit of truth", "existence" and "happiness"
 He died spring 2003 at 78 years old.
※英文は、日本語版に準じます。